Behavior Has Meaning Wheels (Zero to Three) - English and Spanish (SSIP COHORT ONLY)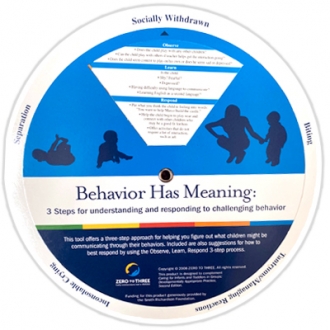 Description
This tool offers a three step approach for helping you figure out what children might be communicating through their behaviors. Included are also suggestions for how to best respond by using the Observe, Learn, Respond 3-step process. This wheel is two sided with an English version on one side and Spanish version on the other.
This development wheel is only available to the following 12 ISD's who are involved in the State Systemic Improvement Plan cohort.
Bay Arenac, Eaton, Gratiot Isabella, Ionia, Kalamazoo, Kent, Macomb, Manistee, Montcalm, St. Joseph, Tuscola and Wayne.
If you are not a member of the SSIP cohort and want to purchase Behavior Has Meaning wheels, please visit https://www.zerotothree.org/early-development/challenging-behaviors.
Similar Products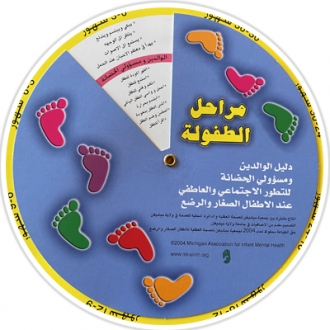 Baby Stages (MiAIMH) - Arabic (SSIP COHORT ONLY)
Price: $0.00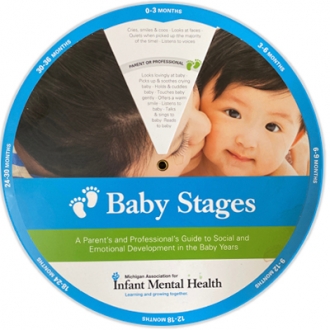 Baby Stages (MiAIMH) - English (SSIP COHORT ONLY)
Price: $0.00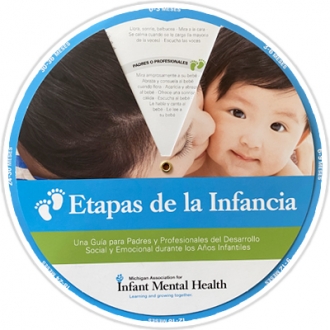 Baby Stages (MiAIMH) - Spanish (SSIP COHORT ONLY)
Price: $0.00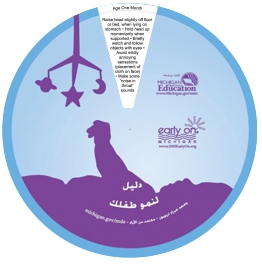 Child Development Wheel - Arabic
Price: $0.00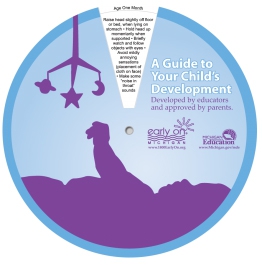 Child Development Wheel - English
Price: $0.00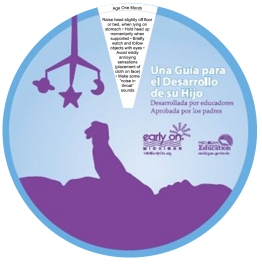 Child Development Wheel - Spanish
Price: $0.00