Baby Stages (MiAIMH) - English (SSIP COHORT ONLY)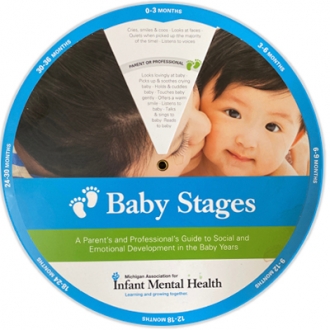 Description
A parent's and professional's guide to social and emotional development in the baby years.
This development wheel is only available to the following 12 ISD's who are involved in the State Systemic Improvement Plan cohort.
Bay Arenac, Eaton, Gratiot Isabella, Ionia, Kalamazoo, Kent, Macomb, Manistee, Montcalm, St. Joseph, Tuscola and Wayne.
If you are not a member of the SSIP cohort and want to purchase MiAIMH wheels, please visit https://mi-aimh.org/
Similar Products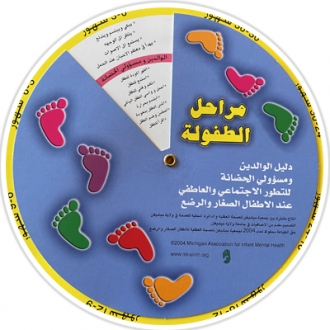 Baby Stages (MiAIMH) - Arabic (SSIP COHORT ONLY)
Price: $0.00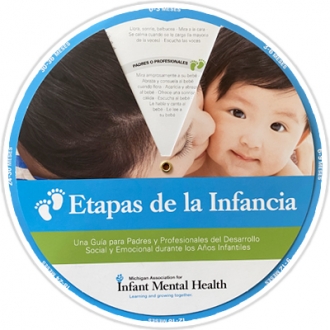 Baby Stages (MiAIMH) - Spanish (SSIP COHORT ONLY)
Price: $0.00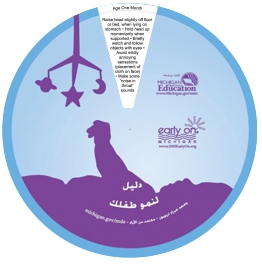 Child Development Wheel - Arabic
Price: $0.00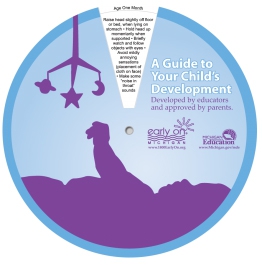 Child Development Wheel - English
Price: $0.00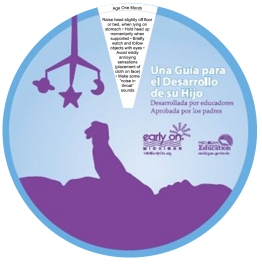 Child Development Wheel - Spanish
Price: $0.00