2021 Virtual Early On Michigan Conference
- FULL
Dates:
November 10-12, 2021
Cost:
$50.00
Single Day Cost: $20.00
Details: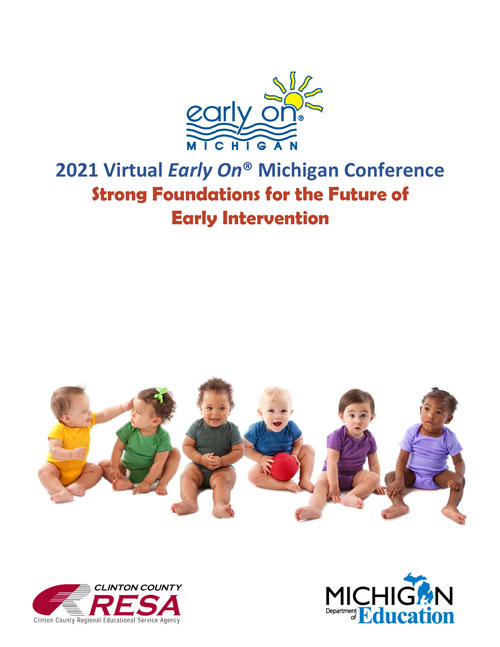 We are excited to offer The 2021 Virtual Early On Conference: Strong Foundations for the Future of Early Intervention, offering participants three days of engaging sessions by renowned Michigan and national speakers. See the program to the right and the full agenda linked below for more information.
Follow the Register link at the end of the page. After you have completed your selection of sessions, you will receive confirmation of your registration. An email with the links to each of your chosen sessions will be emailed to you in early November.
Webinar Connection:
Once you have registered, the connection information will appear here or you will be emailed a link to the webinar at a later date.
Agenda:
Closed Captioning Available:
If you would like to request closed captioning please check the "I require closed captioning" checkbox in your registration form.
Deadline Passed:
The registration deadline for this event has passed.